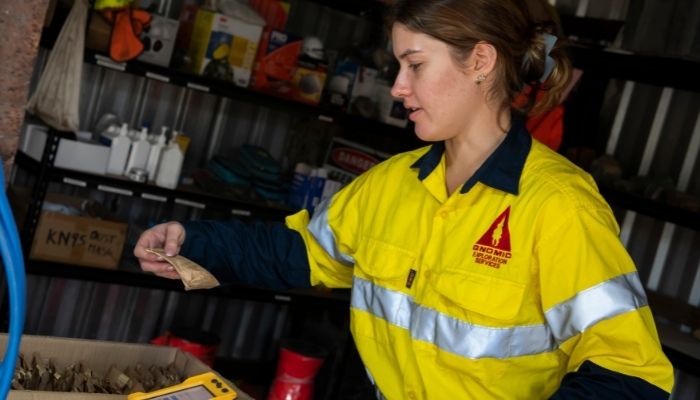 Geologist positions available
Gnomic is seeking geologists of all levels including graduate, junior, project and senior - for immediate projects and ongoing roles.
Gnomic Exploration Services has been project managing, consulting and contracting geologists to the mining and exploration industry for 36 years. Our clients come from all parts of the world including of course, Australia! Based in Townsville, Gnomic Exploration Services has projects nationwide in exploration and mining, spanning both brown fields and green fields, underground and open cut settings respectively.
Our team include highly experienced geologists who can provide mentoring to our less experienced staff. We pride ourselves on the number of graduate geologists we have nurtured over the past years who have since become highly decorated and successful exploration and mining managers.
The nurturing of graduates is one of our core business values; a top priority. We also strive to work with mentors on every project to help share knowledge and experience between geologists of all ages.
The contracts vary from short to long term with many opportunities available.
Mining and exploration projects are located within proximity to most known mineral provinces spanning remote and country areas.
Depending on the project and role, positions could be based from Townsville, Brisbane, Cairns as well as other major capital cities or other parts of Australia.
Skills we are looking for:
• Rig supervision, including logging and sampling of diamond, RC and air core
• Diamond, RC and air core sample preparation and processing
• Data interpretation and target generation
• Mapping skills for all deposit styles
• Ability to organise work teams to conduct soil sampling
• Project management
These are mostly field based positions, but also include office resource-based opportunities consisting of desktop reviews, interpretation and modelling.
Candidates must be Australian citizens, residents or have an appropriate visa to work in Australia.
To learn more about the opportunities available, please visit the job listing on our website.