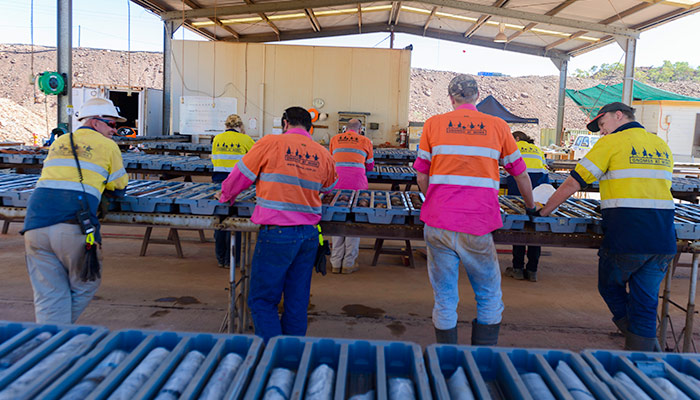 At Gnomic Exploration Services, we firmly believe our point of difference is the people we work with. Our geologists, field technicians and support staff are affectionately known as Gnomes. They are the reason we exist and are at the centre of all that we do.
It's why even after 36 years, many Gnomes have gone on to become clients, some have come back to us to become permanent office staff, and why a lot have mentored new Gnomes as they start their careers in geoscience.
A career in geoscience can be as rewarding as it is challenging.
Due to the location of exploration sites and mine sites, sometimes it can also be as isolating as it is interesting.
At Gnomic, even though we work across Australia, and when conditions permit, across the globe, one of the special things that only Gnomes know is that they are part of a larger team: the Gnomic family.
Our team includes people building careers as:
Exploration geologists
Mining geologists
Field technicians
Administration officers
Mining engineers
Surveyors
Laboratory assistants
Environmental scientists
Occupational health and safety officers
Camp cooks
Geotechnical engineers
All of these Gnomes know that whether they are working next to one-another, or on site by themselves, that they are part of a larger team progressing a rewarding career in geoscience.